tag :
adjustment
,
back pain
,
biomechanical function
,
chiropractic
,
chiropractic education
,
fixation
,
health
,
immune system
,
joints
,
nerves
,
nervous system
,
Pain
,
pinched nerve
,
subluxation
,
Tulsa Chiropractor
,
vertebra
,
wellness
Innate intelligence is a powerful thing. It is that thing within you that allows your body to heal itself. Nothing else in this world can do that. This process occurs from ABOVE DOWN, INSIDE OUT. It may sound funny or confusing but it is a very simple phrase that helps to express a very complex process. It refers to the nervous system function and the more you know about the nervous system, the more you can appreciate the phrase.  Essentially it is talking about the way in which your body's innate intelligence is connected to, controls and heals the body. From the brain (the control center for the body) down the spinal cord, nerve roots and peripheral nerves to every cell, tissue and organ.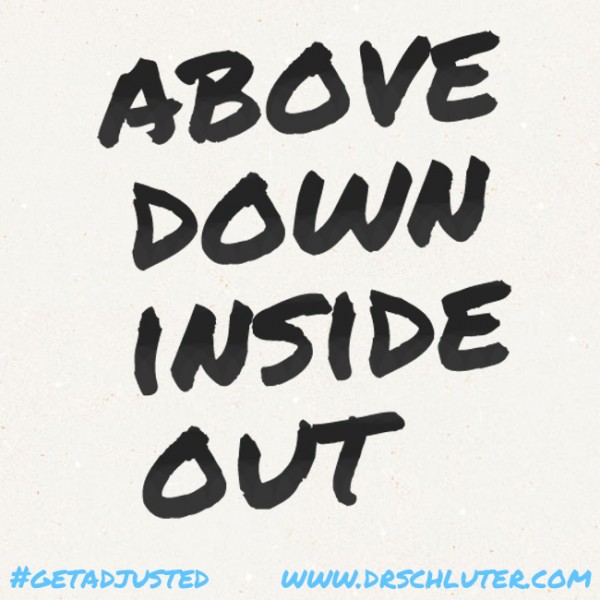 This process can be disrupted through dysfunction in spine, what we call subluxations, in which a loss of normal biomechanical function of a spinal joint creates irritation on a nerve and impairs it's ability to properly relay signals from the brain to the body and vice versa. Sometimes this dysfunction is symptomatic, i.e. pain, but more often than not you can go through most of your life without knowing simply because of your body's incredible ability to adapt and work around pain. Eventually, though, your body will reach a threshold where it is no longer able to do this and the problem will become symptomatic. Unfortunately, this is the point where many people decide to take action. But wouldn't it be nice to take care of the problem before it reached this point?
This is why it is so important to get checked on a regular basis by the only person trained to detect and correct this type of problem – a chiropractor.
Social Share